Super-B organized a Training School in Cyprus in March. This was an European Bee Course where 20 students (from 16 different countries) learned to recognize and identify different bee species. The course was organized by Denis Michez with help of Menelaos Stavrinides and Androulla Varnava from Cyprus. Trainers of this course were Denis himself, Nico Vereecken, Stuart Roberts and Achick Dorchin.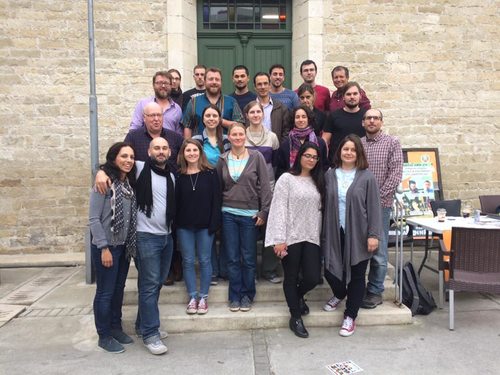 Group photo of the participants at the Super-B Training School.
The course was a big success and we already start to plan the next course in the spring of 2018 in Malta. Keep an eye out for the announcements of this course if you want to participate next year!